Want complete control over the lighting in your home? Invest in smart light bulbs!
Smart light bulb vs. the classic counterpart
Let's start with what a smart light bulb even is. Otherwise known as smart bulbs, they are becoming increasingly popular. It's no wonder, as we're all looking for maximum convenience and ways to make our home as smart as possible these days. Although theoretically they do the same as classic light bulbs – that is, they turn on the light – more similarities are lacking.
The energy-efficient option
If your priority is saving electricity, a smart bulb is definitely the option for you. Your electricity bills will decrease, however, it requires an initial larger investment. Buying a smart bulb can be as much as around £200 a piece
How does it work?
The light source in a smart bulb is not the filament, but the specially installed LEDs. These in turn may be several – depending on the level of sophistication of the device, as well as the functions that we would like to use. It is worth noting that if you want different colored LEDs, you will incur a higher cost of purchase. Interestingly, combining colors in different configurations and intensities gives even several million variants of light color!
Future buyers will be pleased to know that the intelligent bulb does not require any special lamp. You can screw it in like a regular bulb, in the lamps and chandeliers you already have. You can also turn the light on and off using the switch you have been using on the wall. However, to use the advanced options, the bulb must be connected to your home Wi-Fi network. You will also need to download the appropriate application to your phone or tablet – it will be associated with the devices of a particular bulb manufacturer, such as Philips.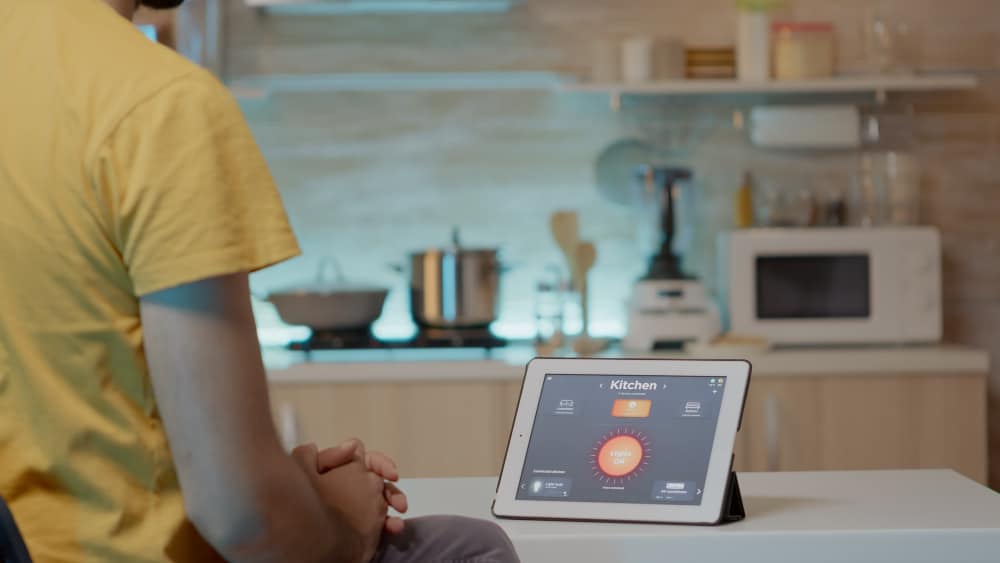 Application and light bulb – functions
From now on you will control your home lighting from within the app. How convenient, right? Check what functions you will gain by combining the app and the bulb.
The basic function is, of course, remote control. Most smart bulbs also have a function to control the intensity and shade of the light. It's up to you to decide how dark or bright your home will be. Interestingly, some bulbs have a very advanced option – they adjust the shade of light according to the time of day. You have to admit that this is a very practical solution. Do you want your smart bulb to be part of your home smart system? Create a schedule and determine when it should turn on and when it should turn off.
Monitor energy consumption
Monitoring energy consumption is sure to interest many people. Smart bulbs will help you control costs on a daily basis. Changing the color of the light is also undoubtedly an interesting option. If you like to experiment in the appearance of your house, you can use it and make your house from the street to attract the attention of passers-by. After all, smart bulbs give you many color options
How to choose a model for yourself?
For the first time you face the choice of a smart light bulb. What to pay attention to? Experts recommend that you choose smart bulbs with Wi-Fi functionality, because those with Bluetooth have a smaller range and, consequently, fewer capabilities. Lifespan and dimming capabilities are other things to look out for. Also check if the app that supports your potential bulb is available in Polish. Among the most popular smart bulbs on the Polish market, there are those offered by companies: Philips, WOOX, Yeelight or Gosund
>> See also: Intelligent lighting control. Switches on Wi-Fi
Smart bulb, smart home!
Certainly, smart light bulbs are a great option for those interested in the possibilities of a smart home system. It's a smart home component that's fairly easy to implement, and it already offers quite a few possibilities. It is certainly worth considering such a facility in your home.