No exhaust fumes, quiet mowing, a beautiful lawn and us on a deck chair enjoying a leisurely afternoon. Who doesn't dream of such a prospect? So let's put our lawn in the hands of a real expert and enjoy evenly cut, thick grass. So click and mow!
Cordless robot mowers
Just like cleaning robots, robotic mowers have become very popular in recent times. No wonder, since all you have to do is turn them on and they'll do the job themselves, no worse than we can. The lawn mowing requires a lot of time and above all regularity if we want to enjoy a thick, green turf. The robot mower is a great solution for busy people, as well as for those who simply do not like to do it. It's a good idea to find out which model will work in your garden before you go shopping. There are several important aspects to consider.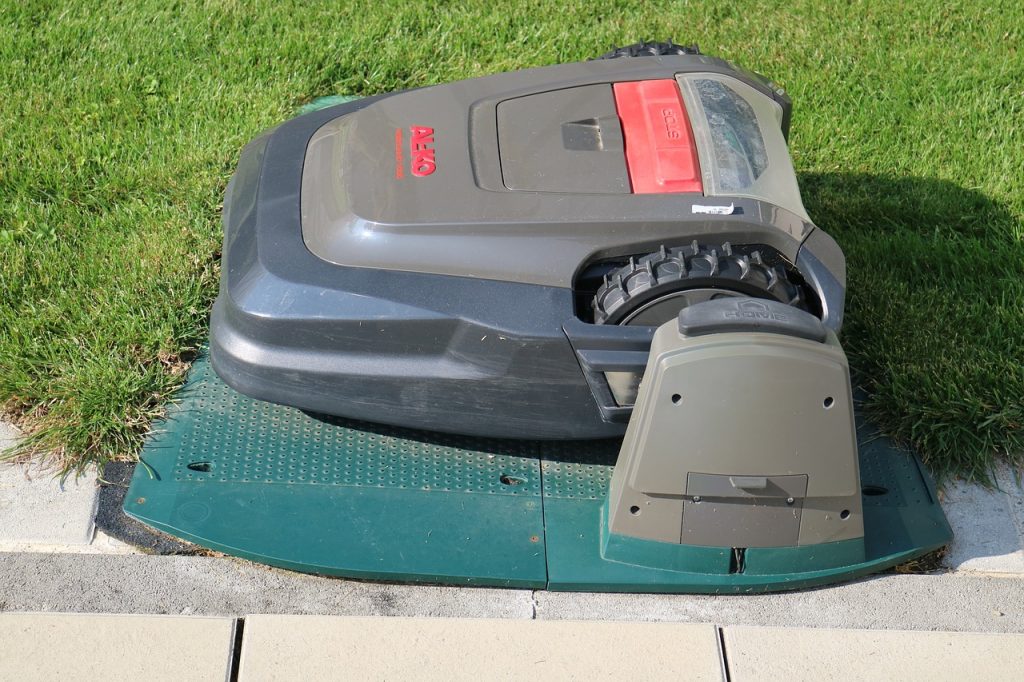 What to know before buying?
The choice of cordless mowers is huge. However, before buying one, you should consult a professional to choose the right model for your garden area. Things to consider include:
the layout of the garden and all the so-called obstacles, namely garden paths, high curbs, hills and other uneven terrain;
the cutting area that the robot will operate on a daily basis;
working time of the robot and battery charging time – very important issues depending on the surface of our lawn;
rain sensor equipment, which will direct the robot to the base when it starts raining and allow it to return to work as soon as it rains;
control of mobile devices – this is certainly a great convenience;
noise level during operation – it is worth turning the robot on in the store, to check whether the volume of its work will not be annoying;
additional options – it is worth asking about them, sometimes in the same price we can get a model with much more features.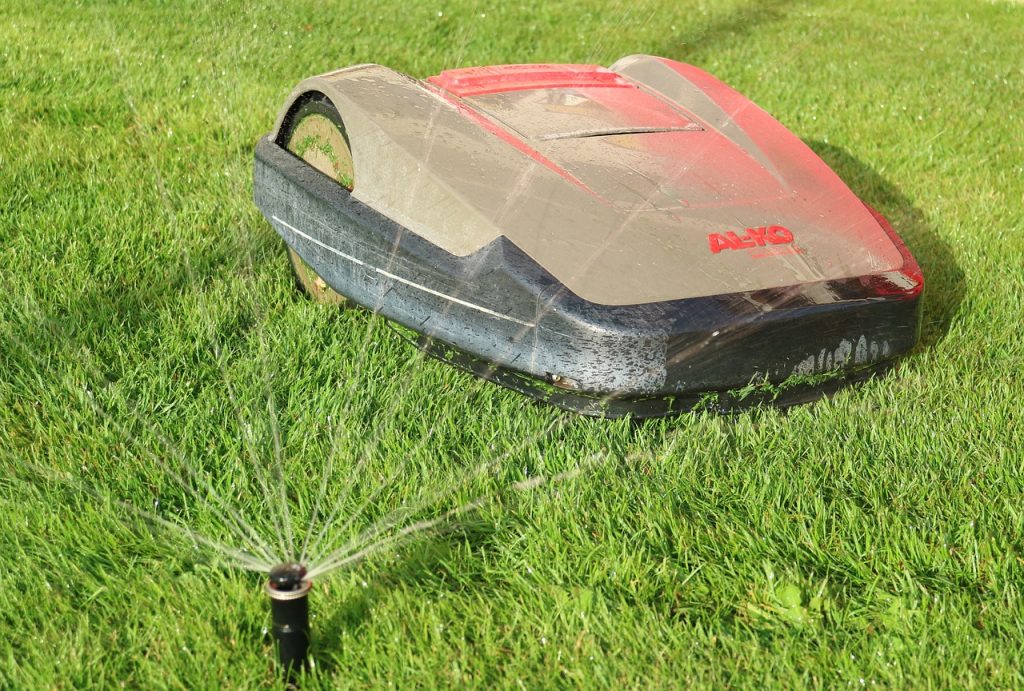 Smartphone-controlled mower
For those who can afford a larger budget, when buying a robotic mower a great solution will be a model that can be controlled by mobile devices. Such delegation of tasks has many benefits, because we ourselves set an individual work schedule for the robot. In the application, we set the days and time of its work, as well as indicate the area to be mowed. At any time we can also change the route of its travel or determine the order of mowing given areas
>> Read also: Drought-tolerant grass. Which one to choose?
A mobile controlled mowing robot is a great convenience and comfort especially for a large lawn that requires special care.