Passive and energy-efficient houses are becoming more and more popular on the developer market. Itis estimated that by the end of 2022 fully energy-efficient buildings will already be a standard, not only in Poland.
Features of energy-saving and passive houses projects
Passive houses are nothing but buildings that have low energy demand – they use no more than 15 kWh/m² annually. Interestingly, their energy efficiency comes from the use of solar energy and proper location of the building in relation to the world. Good insulation parameters used in the design are important because they allow for less energy consumption generated by any equipment inside.
>> Read also: When is a building permit not necessary?
Energy-saving houses are constructions in which the building blocks should draw most of their energy from external natural sources, e.g. sunrays, which are also used in photovoltaic solutions. A significant role is played by planning the layout of windows in such a way that large glazing is located on the south side, and on the north side their number was limited.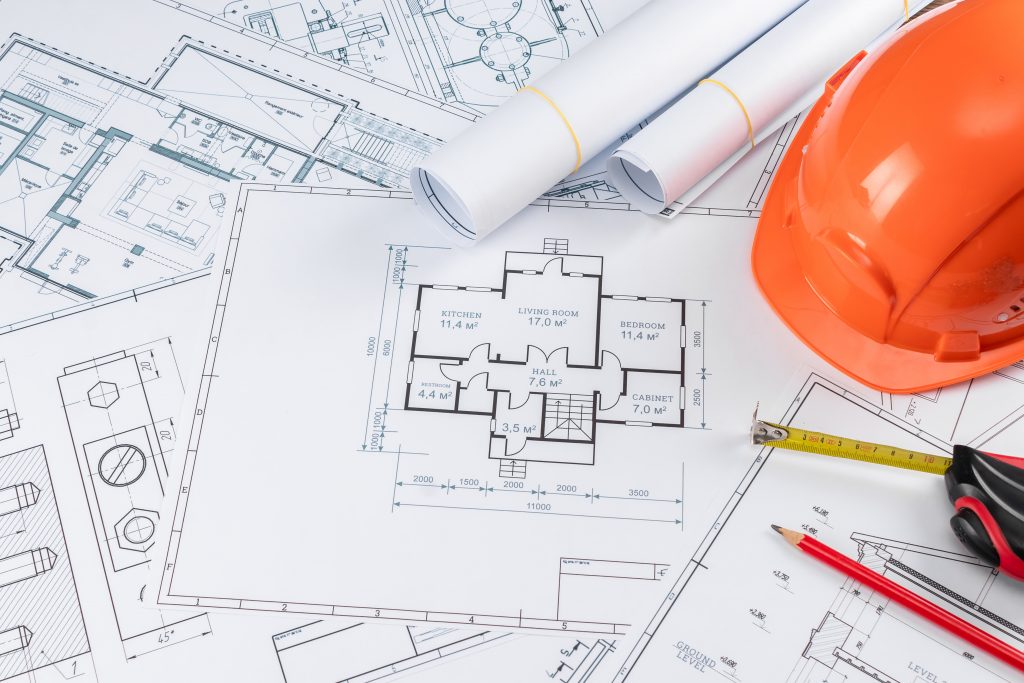 Passive house designs can be irregular, according to the architect's invention, while the form of low-energy houses is usually characterized by a simple and regular shape – apart from functionality, this is one of the main differences between passive and low-energy houses. Although both types of houses can be designed in almost any style, due to the use of passive houses balconies are not used in their designs.
Valuation of the project – what does it involve?
As you know, building an energy efficient house requires more money than building a standard house. When considering a specific project it is worth taking into account the approximate cost of the construction and energy efficient solutions used in it, such as windows. You should also remember that the valuation is only an approximate value
In addition, until 2016 there was a program of subsidies for the construction of energy-efficient houses launched by the National Fund for Environmental Protection and Water Management. The subsidy program could only be used by those who financed the purchase of the house with a mortgage loan. Currently, you can take advantage of other subsidy programs, such as Clean Air, My Current and funding for the construction of domestic sewage treatment plant. However, there is a certain limitation in the use of the above-mentioned subsidies – because in the course of time you can use only the selected method of subsidy
>> See also: Where and how to get permission to build a detached house?
Advantages of passive and low-energy houses
The advantages of passive and low-energy houses are really many. The main advantage is that they generate up to 5 times less energy losses than traditional buildings. This allows for greater annual savings. Comfort of living is another advantage of this type of houses, as it results from efficient mechanical ventilation with heat recovery, which continuously exchanges air. This allows to avoid the formation of moisture.
Another advantage is the guarantee of good thermal insulation of the building, which allows to maintain a constant temperature in rooms throughout the year. In addition to thermal insulation, it also plays the role of acoustic insulation
As it is known, there are no perfect things. The main disadvantage of low-energy houses is the cost of their construction, which, however, pays off in the form of savings on energy bills.
How to choose the right low-energy house project?
When deciding on a specific design of passive house, it is worth taking into account several issues, such as the size of the plot or the angle of inclination of the roof. You also need to check the energy standard in which the building is designed. What is important is that it should be built in a place where there are no high buildings or hills around that could shade the house. It is best that the plot, on which it will stand, was large enough to ensure its continuous sunlight
You should also be careful about offering cheap projects of energy-saving houses, because you can easily be cheated in this way. Therefore, the use of appropriate and high-quality materials will ensure high energy efficiency of the building, and thus make the operating costs will be reduced.