Do you rely on convenience in your home? You will definitely be interested in app-controlled heating. This is a great solution for people who appreciate smart living!
Smart home is today's everyday life
Smart home solutions are something that more and more people reach for today. Myths about the fact that a smart home must be expensive are falling. There are cheaper and more expensive solutions. There are so many options for implementing technology that everyone will find something for themselves, suitable for their budget. One of the proposals, which is tempting, is heating controlled by an application. This is an interesting option for all those who appreciate convenience and the best solutions on a daily basis. Such a control system has many indisputable advantages
>> See also: Controlling underfloor heating. What do you need to know?
Bet on convenience
When you are away from home you can control what is going on in the house – also when it comes to heating. You do not have to expose yourself to costs resulting from the operation of heating devices in your absence – just have everything under control thanks to modern solutions. All you need is a smartphone, Internet access via WiFi or LTE and a mobile app. It doesn't matter whether you are at home, on vacation or out shopping – you can keep an eye on the heating system in your house and decide on the energy consumption in real time. Certainly, remote control of heating via the Internet will increase the comfort and sense of security for your family. This is a major technological advance – if someone had told us about this possibility even 20 years ago, it would have sounded unbelievable, right?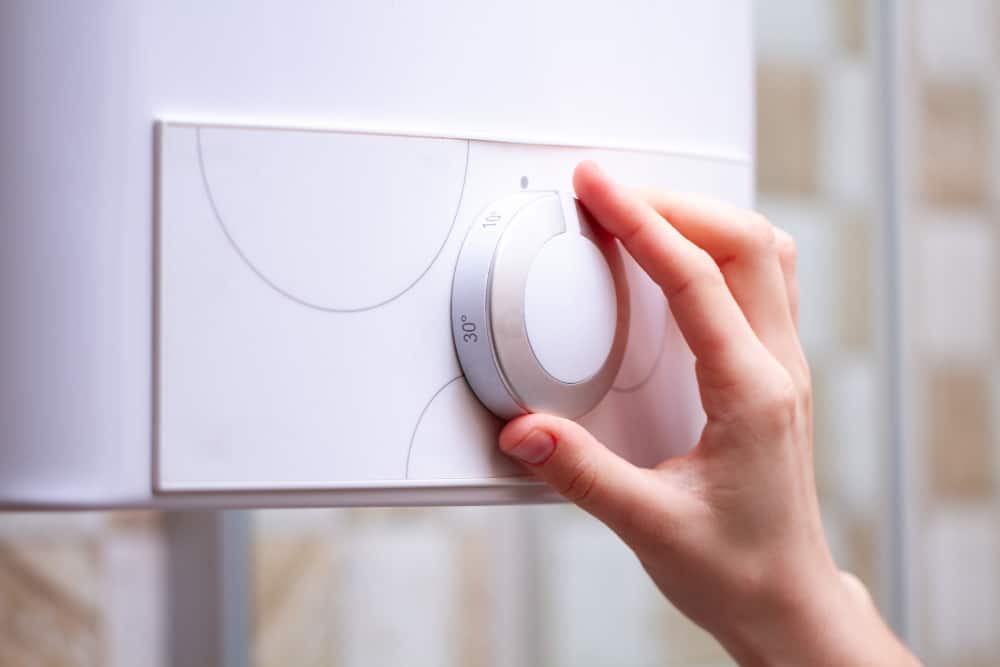 Benefits of remote heating control
What are the pros of controlling your heating with a mobile app? Users list at least a few of them. The first is energy savings. Control your heating wisely and your heating costs will be minimized. And after all, that's what we're all about, right? This is also your contribution to environmental protection. Remote viewing is not only an unquestionable convenience, but also a greater sense of security. You observe the operation of your home in real time, which makes you feel safer. Functionality is also undeniable here. A remote heating control system gives the user plenty of modern features
What mobile apps do you have to choose from?
Manufacturers offer quite a few of them! The Dimplex Smart Room Heating app is an option with which you can regulate the temperature in as many as ten rooms. Also recommended is the eModul app, which allows you to check and change the temperature and other parameters in real time without any restrictions in terms of place and time and energy consumption only when needed
Another option is Uponor Samtrix Pulse, an innovative control system that gives you the ability to control the temperature throughout your home and adjust it freely in each room. You can also opt for the JunkersHome app, with which you can program your heating mode. You can choose from several of them: automatic, day, night and antifreeze protection. As you can see, there are a lot of options, and these are just some of them. You'll find plenty of offers on the market, among which you're sure to choose the best one for your home
What do you need?
In addition to a smartphone where you install the appropriate app, you obviously need a type of stove that has the ability to install a control app. This won't be a problem these days; smart home solutions, are widely in use. Importantly, in the case of wood stoves, automating the entire process will unfortunately not be possible. You will also need sensors.