Building a house or renovating it is undeniably associated with a huge outlay, both labor and financial. It also requires appropriate planning of the arrangement of individual rooms, but also the implementation of subsequent stages of work
Patience is essential in this matter and also taking into account additional, often unplanned expenses. The most pleasant stage is of course the arrangement, including the choice of appropriate type of windows or doors, including external ones. In this article, we advise on what kind of doors to choose for energy-efficient home and what to pay attention to when choosing them.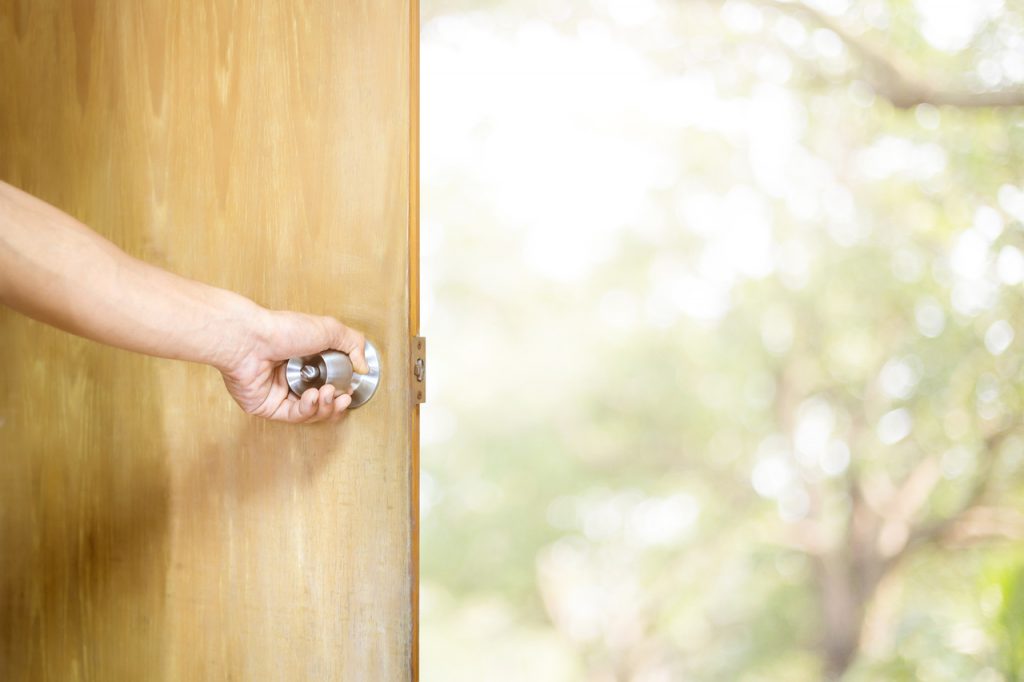 Energy efficient house – what kind of house?
Before we move on to the main topic, i.e. selection of external doors for low-energy house, it is worth explaining, by way of introduction, what exactly such house is?
An energy efficient house is any house built according to a standard, which is distinguished by very good insulation parameters – especially of external walls – and application. Houses of this type have a number of solutions, which aim to minimize energy consumption during its operation. They are becoming increasingly popular, in addition it is estimated that in the next few years they will become a standard.
The benefits of living in low-energy houses are enormous, especially the annual savings in energy costs. Energy efficient houses are much more expensive to build, but these costs are paid back after years. What is more, they are fully ecological, often enriched with innovative technological solutions, a great example of which is the BlackHouse from Gliwice.
Exterior doors – types
There are many types of exterior doors available on the market. Often, manufacturers do not limit themselves to a single material from which they produce doors, but combine several for even better effect, e.g. steel door leaves are covered with PVC laminate, for reinforcement and long-term durability. The most common types include doors:
wooden,
steel,
aluminium,
pVC,
made of fiberglass.
What is important, when buying a house or making its design, you should also take into account the dimensions of the exterior doors themselves – it is worth to establish this in advance with an architect. Although the door is set in the final stage of construction, the door opening should be prepared early. The same applies to choosing the right model of the door itself. Keep in mind that according to current regulations, exterior doors should be at least 90 cm wide and 200 cm high in the light of the frames.
>> Read also: The best parameters of the entrance door
Features of a good exterior door
At will, we can choose between many types of doors. However, a good model should have 5 main features:
design, matching the windows and the house finish,
durability,
thermal insulation,
soundproofing,
protection against burglary.
Thanks to them, it will not only fit perfectly into the surroundings of the house, but also allow for comfort, savings, peace of mind, and above all security. Interestingly, the door to the house can be decorated with a glass arch, an upper skylight, and even glazed side extensions. These elements add attractiveness, and additionally allow natural sunlight to enter the vestibule, the room between the entrance and the interior.
>> See also: Choosing an antiburglary exterior door
Energy-efficient exterior doors – how are they constructed?
Doors and windows are the culprits of the largest amount of energy escape. It is estimated that up to 35% of heat escapes through their gaps. Therefore when choosing a door it is important what material it is made of and what it is insulated with. An important feature of energy-efficient doors is that the space between the door panels is filled with a thermally insulating material. This is characterized by a low thermal conductivity coefficient. The most common materials used in exterior doors are
aerogel,
phenolic sheet,
polyurethane foam,
mineral wool,
polystyrene.
Importantly, the frame, frame and threshold should also be insulated, not just the door itself. The thickness of the leaf is also important, preferably between 7 and 10 cm. If there would be a loss of heat, it will be minimized by gaskets, which should be installed in the door in several planes. Many experts for the needs of an energy-efficient or passive house recommend the use of triple gaskets, for the best thermal insulation protection.