A smart home is a place that suits your lifestyle. You can bring modernity into any room, even the kitchen, which, as you know, is the heart of the home. All you need is a smart dishwasher!
Every dishwasher saves a lot of water, money and time. But smart dishwashers adapt to your needs, making both cooking and cleaning much more enjoyable. Although smart home systems are being refined year after year, we can only find a few smart dishwashers on the market. What makes them different?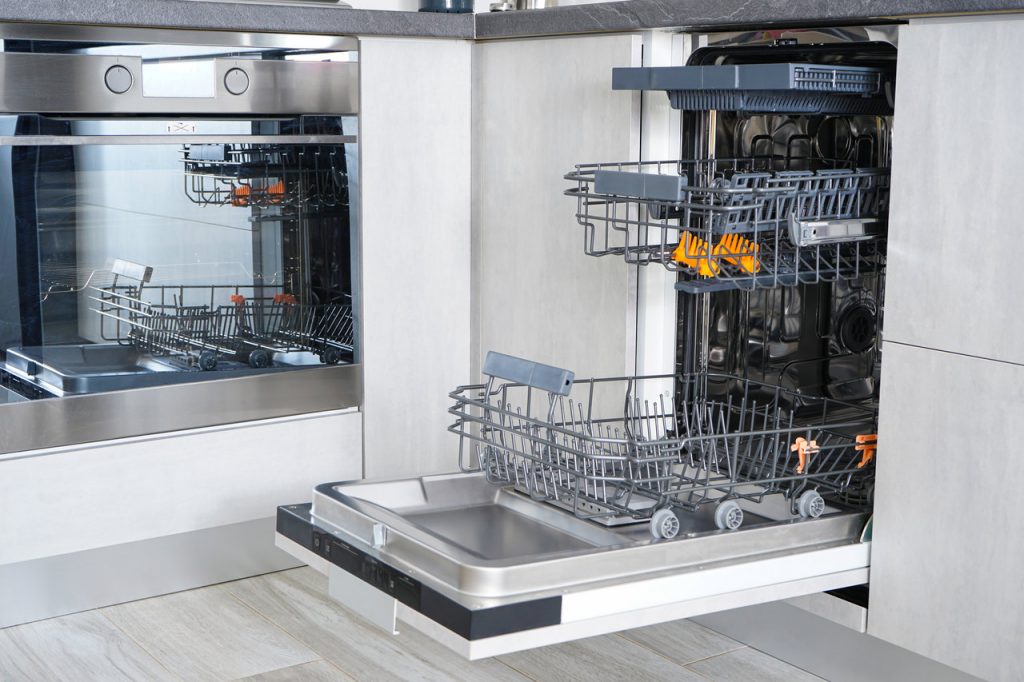 Pans or glasses?
It's a known fact that the foundation of any healthy relationship is open communication. Now you can have one with your dishwasher! Smart dishwashers, just like other smart home items, connect to an app on your phone and constantly provide you with information about their work, as well as allow you to manage activities remotely, even when you are away from home
One of the undoubted advantages of smart dishwashers is the ability to select the program according to the type of dishes being washed. Unfortunately, current technology does not yet allow for such advanced sensors that the dishwasher independently recognizes whether pans or glasses are put inside, but before starting it, you can enter this data into the app. This way, the smart dishwasher will choose the best program on its own – either one that effectively gets rid of grease or a gentle one with a shine effect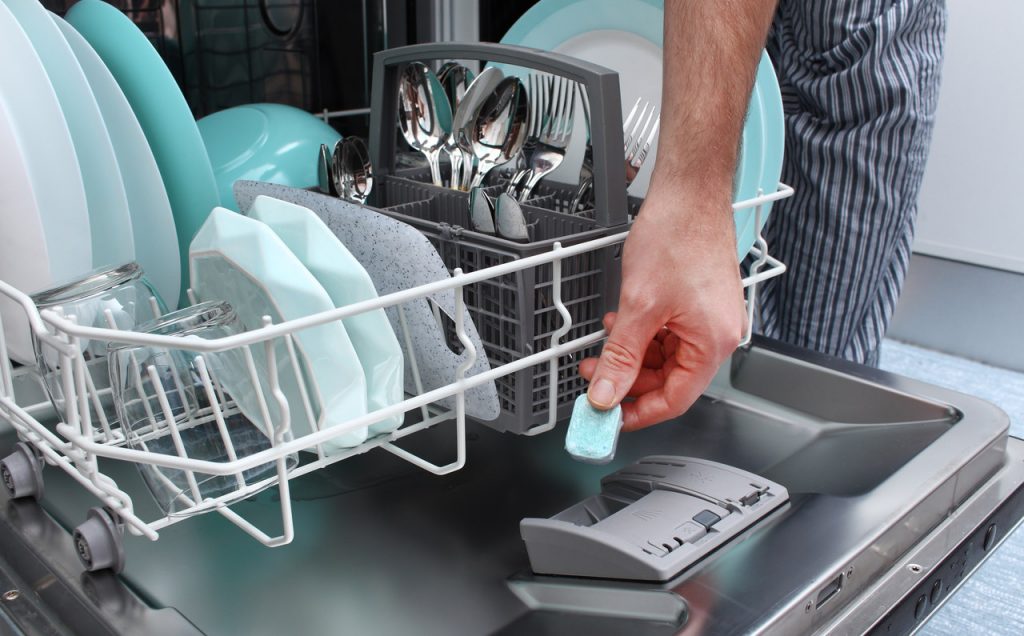 One-click start-up
Everything in a smart home – such as air conditioning, blinds or lights – can be activated with a single click. Including the smart dishwasher. It's so convenient that even if you forget to turn on the dishwasher before you leave for work, you can do it on your way to the office and the washed dishes will be waiting for you when you get home.
In the app, you can also schedule washes to end at a specific time – for example, you program your smart dishwasher at 9 a.m. to finish the program at 4 p.m. No more setting reminders or washing dishes manually because you forgot to turn the dishwasher on
Smart home appliances for everyone – and most for you
A smart dishwasher also has other conveniences to help it adapt to your lifestyle. One very useful option is to calculate the amount of detergent and signal through in-app notifications when you need to refill. All you need to do is enter the amount of tablets in the app after buying a new pack of dishwasher tablets, and every time you wash it will refresh the data, counting down the used copies
One option that's becoming increasingly common in modern dishwashers – and is unjustly underrated – is the automatic opening of the lid when the wash is complete. You don't have to worry about odours or moisture getting on your dishes anymore. No more getting up at night to open the door – this smart dishwasher will do it for you!
Works when and how you want it to
You decide when the dishwasher should run. What's more, you can freely manoeuvre all the options, such as cycle end notifications. If you don't want to be woken up by a nuisance whine at night, you can turn down the dishwasher sounds or redirect notifications to the app. For advanced smart home system connections, the dishwasher can signal, for example, by turning on your favorite song, flashing the kitchen lights three times, or any other gesture you see fit
>> Read also: ZEN while doing laundry – silent washing machine
Smart homes usually also have the ability to set specific actions. For example, the "leave home" action closes the blinds, turns off the lights and turns off any household appliances that are on (such as an iron). If you don't want to bother with setting the dishwasher program and turning it on remotely, match it to one of the actions, such as "coming home". That way you'll never have to worry about dirty dishes again.