A smart home is an invention for the 21st century. With technological solutions tailored to your rhythm of life and your needs, you can truly feel at home
Maximizing the ergonomics of your home or apartment is the first step to saving – both time and money. But what is the smart home phenomenon all about? Obviously, it's more than just the ability to control the house via an application. It is a true symbiosis between your living space and your family
Smart home – a place to live dedicated especially to you
The concept itself is probably not alien to you, as smart home solutions have been much talked about for many years. A smart home is a place where automated systems network together to more closely match your needs and respond to commands given by voice or an app. The introduction of this technology allows you to control certain elements of your home, such as lighting, heating, and garden irrigation systems-without being at home, remotely
What's more, a smart home can adapt to your needs in such a way that certain actions happen automatically, as a cause-and-effect chain. For example, if you walk from the kitchen to the living room, motion sensors relay that information to speakers, which turn off in one room and start up in the other. A smart home can also adapt to the needs of a larger group of household members, such as setting the temperature in each room according to their individual preferences
Smart home in the morning
Roller shutters in a smart home are one of the most basic automated systems – and also one of the most necessary. Controlling the blinds with an app allows you to improve the quality of your sleep and have an ergonomic rest, while saving money and increasing the safety of your household members. All advantages!
With blinds automation you can plan the perfect morning. The roller shutters in the bedrooms go up when the alarm sounds in order to wake up the occupants of the house more quickly – of course, in each room they adjust individually to the occupant's lifestyle.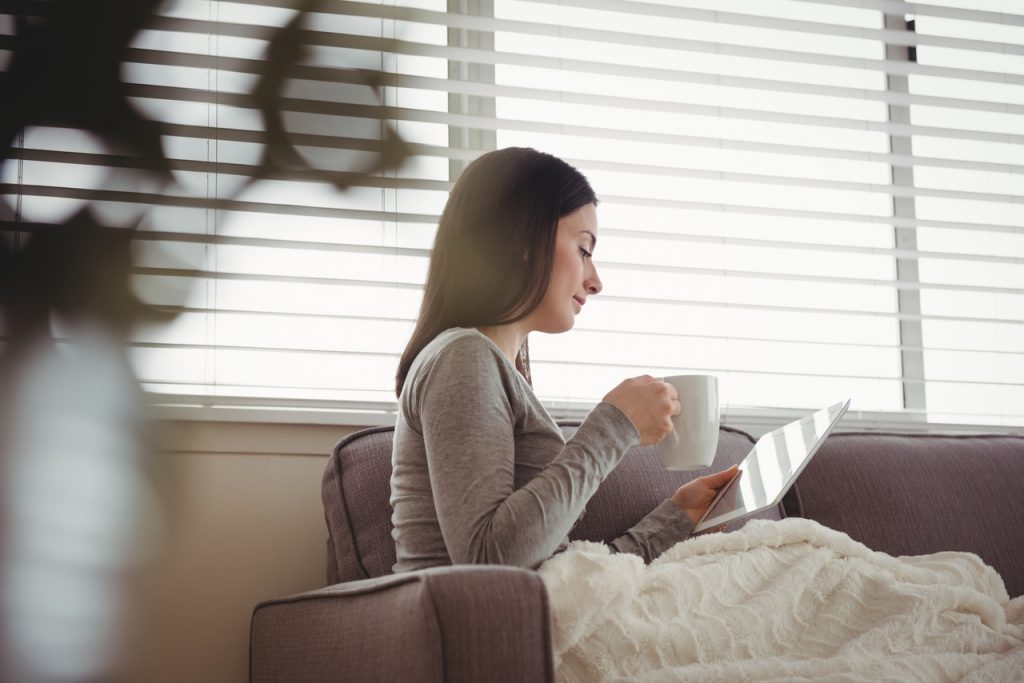 Other advantages of automated roller shutters
Automated roller shutters also save on heating and air conditioning. In the summer, when the sun heats up the interiors, they automatically cover the windows to maintain the optimum temperature inside without excessive cooling. In the winter, the situation is reversed – they uncover the windows so that the rays can naturally warm the rooms
In addition, your smart home can be programmed into a "simulated presence" mode before you leave each time. It increases security while you're away and helps protect your home from break-ins. Smart home solutions mimic the daily life of the household members at home – for example, by lowering and raising the blinds.
Smart home applications
To fully enjoy all the smart solutions, it's worth choosing an app that will allow you to control all the elements of the system in the easiest way. The most popular on the market so far are Google Home, Amazon Alexa, Apple HomeKit, Tuya and Smart Life