A heater that uses little electricity means lower electric bills. What are the other advantages of buying an energy-efficient electric radiator and which type to choose?
Energy efficient electric heater – the advantages of the solution
Why invest in an energy efficient electric heater at all? This is a popular heating device, which, contrary to popular belief, can provide an efficient spread of heat. Properly selected heater located in a well insulated building allows you to use energy in the most economical way. It can be an additional source of heating in a house with central heating system and increase the thermal comfort in a given room. What is more, we can install this type of heater in any place; kitchen, bathroom, bedroom, children's room or living room, enjoying a pleasant warmth at home
Modern models of heaters have additional protection against overheating, are not difficult to install (mobile models are connected via 230 V plug) and are characterized by a silent, virtually maintenance-free operation. Some people decide to buy an electric heater with low energy consumption, treating it as a lifeline in case of a sudden failure of the heating system.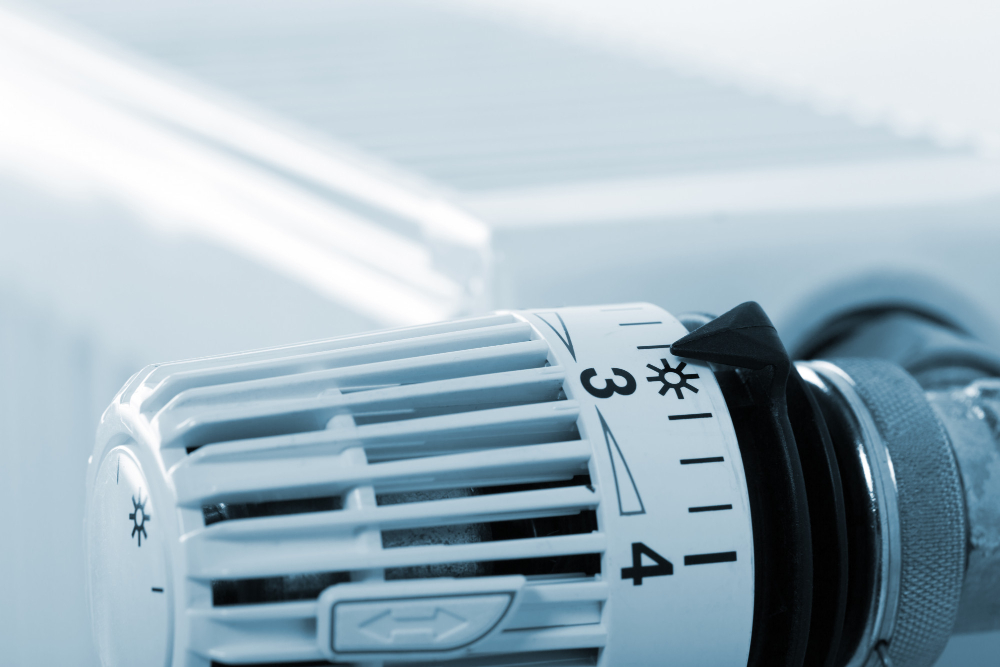 Electric heater with low energy consumption for ceramic insert
On the market you will find a wide range of models of energy-efficient electric heaters. Most often, these are devices with a rapid heating ceramic core with embedded heating elements and an aluminum casing that gradually cools down. These types of heaters draw electricity only for a short time, but give off heat to the room for hours. Depending on our needs, we can buy an energy-efficient electric heater with a power of 0.4-3 kW, in different sizes adapted to the size of the target installation site
Energy saving electric heater with heat sink
Another example of energy-saving electric heater is the electric models with 0.2 m thick aluminum sheet heat sink. Inside the heat sink there are heating spirals that guarantee satisfactory performance with low electricity consumption (models equipped with a system and programmer).
Efficient electric oil heater
Energy-efficient electric heaters also include models that heat special oil. They heat up for quite a long time, but also give off heat to the room for a long time. It is worth mentioning that oil heaters are friendly for allergy sufferers, they do not dry out the air (they do not burn dust, dust mites) and are considered an ecological way of heating interiors.
Economical heater on electricity – how much does it cost?
The price of an energy-efficient electric heater depends on several factors, including:
the type of device,
power,
manufacturer,
additional features.
The range of prices is really large – the cheapest models of heaters cost a few dozen zloty – the most expensive even a few thousand. If you want to enjoy trouble-free operation of the heater for years, it is worth targeting devices from the middle price range (300-700 zlotys).
Energy efficient heater – what to remember?
Remember that if you want to increase the heating efficiency, you should choose electric heaters with a thermostat, thanks to which the device will turn off, when a given temperature is reached (the heater will not unnecessarily work all the time at maximum power).
>> Read also: Controlling underfloor heating. What do you need to know?
In summary, an energy-efficient heater on electricity, is characterized by low electricity consumption. This is a solution that will certainly work in many homes. Remember that energy-efficient electric heating does not have to be much more expensive than a gas installation or a coal boiler. Of course, if we use appropriate solutions (such as good insulation of the building), which will increase the efficiency of the entire system