Air conditioning is still rarely associated as a system that works well not only during the hot, but rather short, summer in Poland. But it turns out that newer air conditioners can not only cool, but also heat rooms. Most often such systems are used in transitional periods, but the development of technology will certainly promote their year-round use.
How does the air conditioner with heating function work?
Actually, we are not talking about some completely new system, but we mean the constant technological development of air conditioners. Nowadays they are multifunctional devices and the heating function is actually additional in them.
What is the heating of a room by an air conditioner?
Modern devices, which are used for space heating, are not revolutionary from the technical side. The basic element that affects their new functionality is the heat pump. It allows you to reverse the process that takes place when cooling. Instead of cold, warm air is pumped into the interior
The air conditioner itself is built from an outdoor unit and an indoor unit, which are connected by a cable. When heating with an air conditioner, heat is extracted by the outdoor unit and transferred to the indoor unit. This in turn is used to heat the room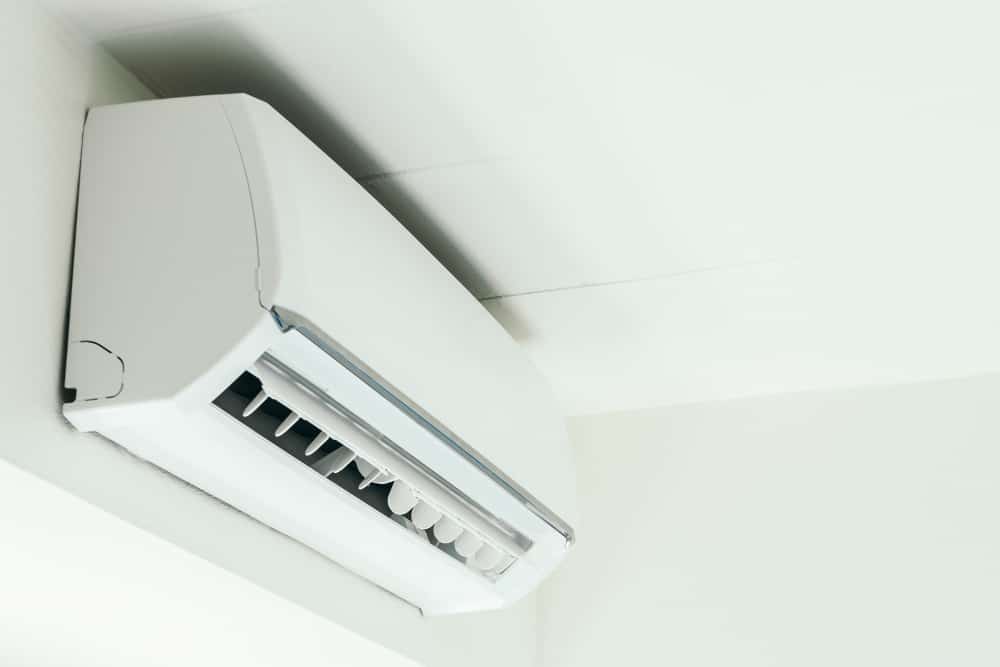 Air conditioning heating costs. Advantage or disadvantage?
Thinking about the pros and cons of air conditioning with heating function. Is this type of heating cost effective? As a rule, we talk about it in the context of heating in the cold spring or autumn, that is, in transitional times. It is less common to use it all the time
Air conditioning heating vs. electrical heating
Air-conditioning heating can be compared with electric heating. Both systems are often used in transitional periods as they are suitable for additional use. The comparison is definitely in favour of air-conditioning heating. This option is cheaper and more functional. It turns out that modern fans have a very high efficiency. Thus, in a short time they can bring the temperature in the room to the marked level. At the same time, they are equipped with systems that are responsible for maintaining heat for a long time. Here we are talking about costs up to 60% lower than with electric heating.
Disadvantages of air conditioning heating
What are the disadvantages of air conditioning with heating function? What should you be afraid of?
Heating with an air conditioner may not be efficient enough – even though the units are getting more and more perfect, their power may not be enough to heat a large house somewhere in the countryside. Sometimes they can be the main source of heating in small dwellings, but rather they are a secondary option.
Installation can be troublesome – it involves forging walls and distributing pipes in individual rooms. That is why it is better to be convinced about such an investment already at the stage of house construction.
In winter, operating costs are higher than with traditional central heating solutions.
Advantages of heating with air conditioning
What are the advantages that heating with air conditioning tempts investors with?
>> See also: Controlling air conditioning with Wi-Fi
When you buy an air conditioner, you get a year-round device that effectively cools in the summer, while at colder times it heats up rooms;
this type of heating is more environmentally friendly, because it does not emit exhaust fumes;
air from air-conditioning heating is of high quality, which is possible thanks to additional filters;
we can heat the room very quickly;
the system is easy to use and does not require a lot of time.